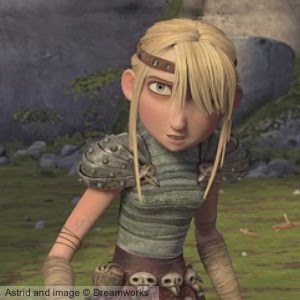 Michal's MOS Saga
Just wanted to spend a moment and document what we have experienced regarding "Michal's MOS Saga".
When Michal began the Marine recruitment process, she scored very high on the entry/placement test known as the "Armed Services Vocational Aptitude Battery" (ASFAB).
The recruiters considered her an HVA (high value applicant) and wooed her with some MOS (Military Occupational Specialty) opportunities that excited her a lot.
The MOS that appealed to her the most was the Aviation Electronics (63xx-64xx) field. However, as time for Michal's departure for boot camp at Parris Island, SC neared, the recruiters were still unable to get her solidly into the program (nothing was "on paper").
Michal voiced her concern about this many times to the recruiters. My wife (Janet) and I also spoke with the recruiters and their superiors about nothing being on paper.
The recruiters were confident at every meeting where the topic came up that Michal's MOS would be Aviation Electronics.
The day of Michal's official swearing in as a full time Marine came on Monday, May 2nd, 2011. We had dropped her off the day before (Sunday) at the recruitment station and she was personally driven by the recruiter to the enlistment office in Sioux Fall, SD. When she came to the moment of truth and was handed her official enlistment papers to sign, there was NO MOS designation on the paper. She was enlisting with an "Open MOS", which gives the Marines the freedom to place her ANYWHERE.
This was horribly disappointing for all of us, but Michal signed anyway and got on the plane for boot camp very confused. It was about at this time we concluded that when dealing with the military, prayer was going to be a lot more important than we thought. We prayed even harder for Michal and for God to pull the right strings in the bureaucracy.
At one airport layover in her trip, Michal called us and told us about the "Open MOS" and we began to speak with the recruiters immediately about the issue. Again the recruiters were confident that all would work out. After being reassured many times, we dropped the subject and set Michal at ease in the letters we wrote to her in boot camp that the situation would be handled.
About a week before graduation, the company leaders publicly announced to all the recruits where they would be going next based on their MOS. This process included giving a verbal report of each recruit's MOS. When Michal's name was read, she was assigned an MOS of 3521 (Organizational Automotive Mechanic), or "Motor-T" as they call it. Michal was again crushed and wrote home about the problem.
My wife contacted the recruiters immediately and they again promised they would work out the situation. They called back later and explained that since our daughter's name (Michal) is so close to the male name "Michael", she had been confused with another male recruit named "Michael" who was assigned to MOS 3521. They assured us that this would be fixed.
Michal graduated from boot camp and all of us were very proud, but still had a lot of lingering apprehension over where Michal was going to go after her month of training at MCT (Marine Combat Training) in Jacksonville, NC (Camp Geiger, part of the very large Camp Lejeune).
Michal was told by the recruiters to take her cell phone to MCT so that they could work out the issue with her MOS while she was there. BTW, the recruiters never called her or communicated with her while she was there :(. The controls and discipline of training were so intense, opportunities to speak with those who might help Michal were never offered.
Michal was too busy at Camp Geiger to even write a single letter, and for the same reason, our letters we sent weren't given to her very often either. We weren't planning on attending the graduation since a lot of folks considered it a minor milestone in the formation of a battle-ready Marine. However, when we spoke with Michal about 10 days prior to graduation, she was again devastated since she had been told once more that she was NOT in an Aviation Electronics MOS, but was instead still assigned to Motor-T and would be sent to Camp Johnson for 30 days of training on the other side of Camp Lejeune, only about 2 miles away. Michal's despondency at the total failure to get her requested (and nearly promised) MOS caused us to plan to attend the family day (liberty) and graduation to cheer her up.
Before leaving to attend the graduation, Janet spoke again with Michal's recruiter's superior and explained that Michal's MOS was still incorrect and all the recruiter's promises were just hot air (not in so many words :). The recruiter, using even stronger language, again assured her that he would stake his reputation on successfully getting Michal's MOS corrected.
Also before we left, Janet called the Company F leaders using telephone numbers available on the web to ask them to tell Michal that her parents were coming since, during our last phone call with Michal, it was still not settled whether we were going to attend the graduation or not. After being forwarded around on the phone a couple times, Janet spoke with someone who said they would pass on the news of our graduation attendance to Michal.
When we arrived at family day (2011-09-05) and waited to meet Michal for the first time in a month at the "Geiger Tiger", Michal didn't come out to meet us. Other Marines were emptying out of the squad bay and running across the lawn to meet with parents and loved ones. Another Marine's parents, whom we had come to know well after meeting them at boot camp graduation and serendipitously at breakfast in the hotel, were able to contact their daughter by cell phone while we waited at the Geiger Tiger. They asked their Marine to let Michal know that her parents were here waiting for her. About that time, Janet also tried to call Michal directly and reached her. Michal was not informed that we were coming and had already made plans with other parentless graduates to spend the day of liberty together. Of course Michal quickly worked out new plans and gladly ran down to meet us.
After hugs, our first question for Michal was regarding how she was feeling about being assigned the Motor-T MOS. Typical for Michal, she had already processed the news to the point of taking on a successful "Polly Anna" approach and was had started to find some cool and interesting ways to look forward to the assignment. She was over her disappointment and frustration and had accepted her assignment with only a few reservations. For the most part she was looking forward to "Motor-T" school. She had begun to speak with other Marines in the same school and was happy with who she would likely be sharing a "rack" with.
Later, after catching up with Michal on a lot of other news, the discussion came back to ways Michal would broach the MOS topic with Michal's recruiter. There was likely going to be a lot of time between when Michal arrived at Camp Johnson for training and when her classes would start. Michal, like a lot of recruits in limbo before "Classing Up", wanted to try returning home to help at the recruiting station as an "RA" (recruiter's assistant). Michal recognized that this would require a fully reconciled relationship with her recruiter and right now there was a bit of tension. We and another Marine friend who was Michal's "buddy" for the day helped Michal compose a friendly and innocent text message to her recruiter that would both express a free relationship and a sincere willingness to help as an RA if that possibility arose. The liberty time went fast and we took Michal and her buddy back to the squad bay.
The next day (2011-09-06), graduation went well and we were able to speak with Michal before and after the graduation ceremony. Actually, since Michal's MOS training was so nearby, her departure time was scheduled for 4pm, so we were allowed more time with Michel since she was given one extra hour of Liberty-- then we said goodbye.
We began our trip home (11:30 2011-09-06), but at about 6pm that evening, Michal called and was on "cloud nine". After getting settled at Camp Johnson, Michal had texted her recruiter using the language we had helped her formulate the day before. Her recruiter immediately asked her to call and discuss the matter. Again, like a broken record, the recruiter told Michal she was not where she was supposed to be (MOS-wise) and gave her the number of a Gunnery Sergeant to call. That Gunnery Sergeant gave Michal the number of a Master Gunnery Sergeant (an E-9 Staff NCO!) and over the phone she explained her situation. The Master Gunnery Sergeant assured Michal that he would help her fix the problem in the morning. As you can imagine, we were thrilled!
The next day (2011-09-07), Michal called again while we were travelling home and told us how the meeting went with the Master Gunnery Sergeant. He was able to chit-chat with her on a very personal level and she enjoyed the visit immensely. When it came to the business of changing Michal's MOS, he understood completely and arranged the change to Aviation Electronics immediately-- right in her orders. He also looked through her educational transcript and discovered that Michal had taken college level courses, earning her 18 credits which should have qualified her for promotion to Private First Class immediately upon entering boot camp! The Master Gunnery Sergeant was able to advise Michal regarding the promotion paperwork and back pay! When Michal called she was already in the military airline ticket office booking her flight the following day to Pensacola, FL.
Michal called again twice that day, once to let us know she had been moved back to the squad bay on Camp Geiger where Marines stay to recuperate from injuries. In another call, Michal expressed some uneasiness with being alone for the day (without other Marines from her company) and being with some pre-graduation MCT marines who were giving her a hard time. We prayed with her and for her over the phone...
The next day (Wednesday) Michal got up with others in her squad bay, but was freed to take liberty considering her circumstances. She enjoyed the freedom, shopping and getting ready for her flight later than evening. A marine courier taxied Michal to the airport where she boarded a plane and after a short layover landed safely in Pensacola. Since she didn't need to report into camp until 4:30pm Thursday, Michal rented a hotel room and enjoyed a good night's rest on a king-sized bed.
Michal called from the Pensacola base Friday night. She is the only "student" in her room (so far) and has good friends she has known from boot camp and from MCT (Hardy and Hegg) right across the hall. Her late arrival did cause her to miss some group orientation meetings, but a leader on her deck (floor) sat her down for a private orientation. Sadly (or luckily :), she won't be assigned any duties until Monday so she is on liberty all weekend.
Does God answer prayer? You know it!
P.S. Janet plans to personally thank Michal's recruiters with cookies and energy drinks... things did work out as they promised :)