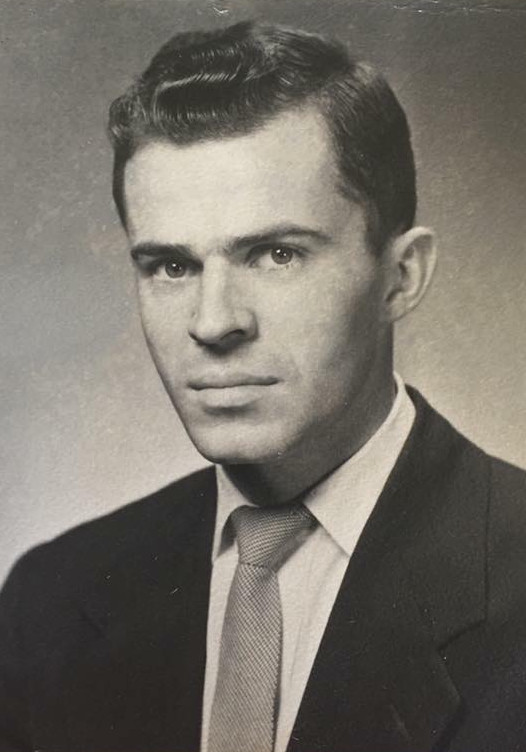 Frank Junior Hitchcock
February 27th, 1928 - September 8th, 2016
Frank Junior Hitchcock passed away peacefully among family on September 8th, 2016, at the age of 88, in Rochester, Minnesota after a long battle with Parkinson's Disease.
Frank was born on February 27th, 1928 to Grace Lillian (Rudolph) Hitchcock and Frank Hitchcock in Warren, Pennsylvania, where he, his brother Jim Hitchcock, and adopted sister Frances Vockroth grew up under the dense logging forests in the valley of the Allegheny River. Frank graduated from Hickory Township High School in Endeavor in 1946. Following graduation, he enlisted in the U.S. Army and served in the Korean War. After an honorable discharge at the rank of Staff Sargent, he attended Penn State University and earned a degree in industrial engineering.
Frank went to work for Square D Company in Detroit in August 1954. In 1955 he was transferred to Cedar Rapids, Iowa. There he met a young school teacher, Maxine George and married June 29th, 1957. In 1974, Frank and Maxine were again transferred with Square D to Lexington, Kentucky. He remained with Square D until he retired in 1990. Frank and his wife Maxine spent his final 20 years near his only daughter, Janet, in the home he designed and built in Rochester, Minnesota.
Frank was president of the Independent Men's Club at Pennsylvania State, President of the Iowa Industrial Engineering Society in Cedar Rapids, Iowa, and held various positions in the American Institute of Industrial Engineers, the International M.T.M. Association for Standards and Research, the National Management Association, and the International Improvement Institute. During retirement in Lexington, Kentucky, Frank volunteered picking up food for the Salvation Army and Hope Center, called "Kentucky Harvest", serving for a time as Chairman of the Board.
Frank enjoyed fishing, bowling, golf, travel, genealogy and "snow-bird" wintering on the gulf coast of Florida.
Frank was preceded in death by his sister Frances (Hitchcock) Vockroth and brother James R. Hitchcock. Frank is survived by his wife Maxine Claire Hitchcock nee George, Janet Lee (Jim) Benson and six grandchildren: Miriam Benson, Magdalene Benson, James Frank Benson, Michal (Jack) Hart, Mary Benson and Martha Benson.